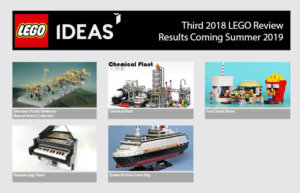 The Third 2018 LEGO Ideas Review qualifying period ended on January 7th.
David Wardle's Queen Victoria cruise ship is one of five diverse and impressive product ideas that reached the review after they managed to reach the 10,000 supporter mark between the months of September 2018 and early January 2019. A BIG congratulations to all five members for their accomplishment!
The Queen Victoria ship model features in an amazing six-page spread in issue 43 of Blocks Magazine. It also featured in the May/June issue of Professional Skipper.
Read more about this project at Brickset.com.