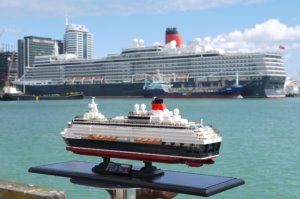 David Wardle's Queen Victoria Cruise Liner recently became the first NZ based LEGO Ideas project to pass the 5,000 Supporters milestone.
Click here to support this Product Idea.
The Queen Victoria ship model features in an amazing six page spread in issue 43 of Blocks Magazine. It also featured in the May/June issue of Professional Skipper.
Read more about this project at Brickset.com.