A few weeks ago David Wardle was able to get some fabulous images of his Ideas project alongside one of Cunard's sister ships. You can see these images on the Updates Tab of his project's LEGO Ideas page.
Due to find these images being shared, this model was selected as a LEGO Staff Pick two weeks ago. This means that this project is once again trending as Popular This Week.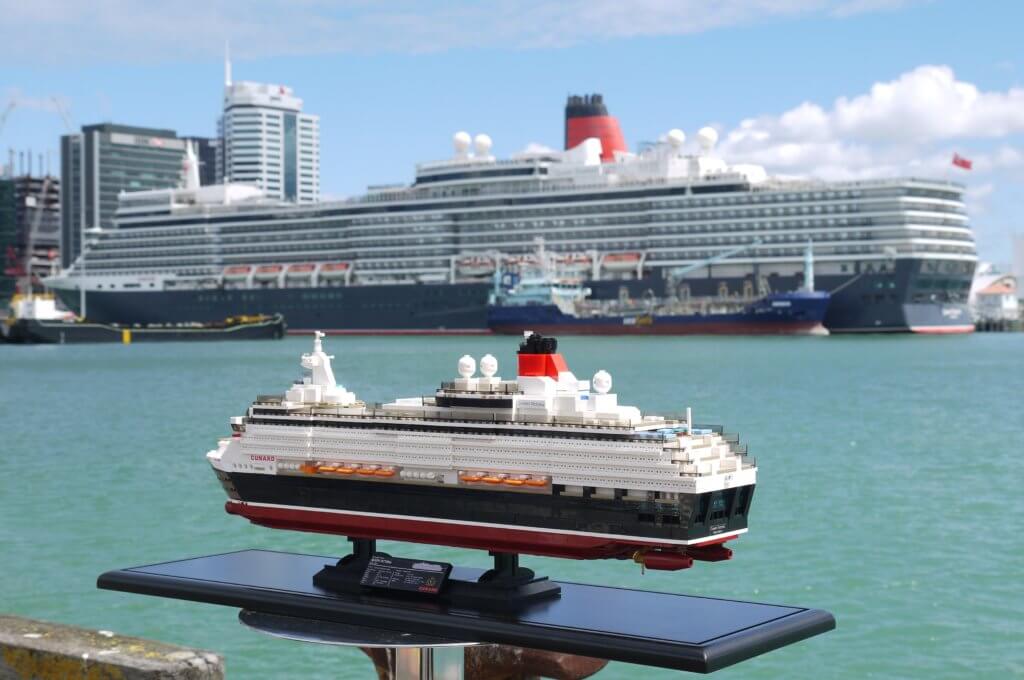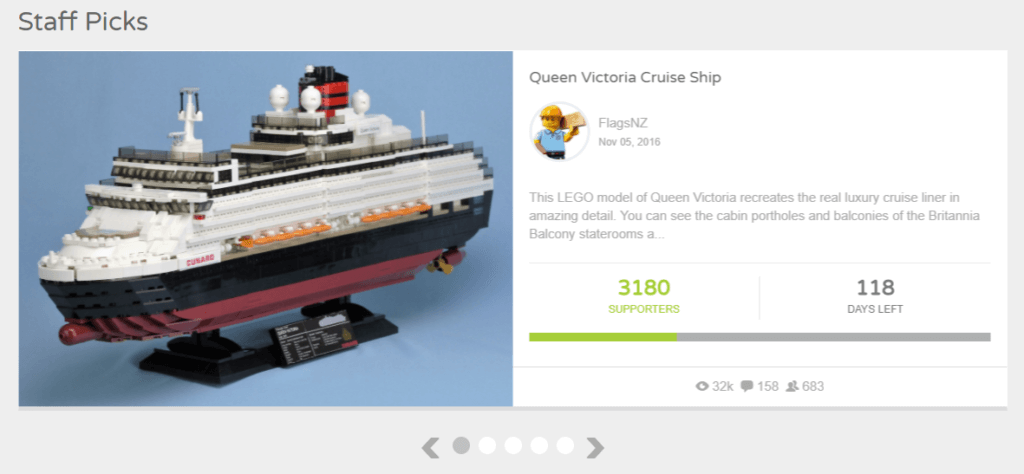 With your help, David is hoping to get the project through the 5,000 Supporters Milestone in the next few weeks.
The project has a Facebook page where the model is showcased in a short video. You can view the video in the page's banner. It  guides people through the Ideas Support process.
David managed to get some juxtaposition images of his model when Cunard's sister ship, Queen Elizabeth, was in port in February.