All Blocks LEGO User Group is pleased to announce a partnership with BRICKS 4 KIDZ®.
BRICKS 4 KIDZ® NEW ZEALAND is a local franchise of the BRICKS 4 KIDZ®  global franchise. They provide experience-based education programmes to introduce kids to the principle of science, technology, engineering and maths (STEM) using LEGO Bricks.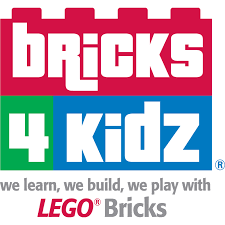 BRICKS 4 KIDZ offers activities for children ages 3-13+, including:
After-School Enrichment Classes
In-school Workshops
Holiday Programmes
Birthday Parties
Pre-School Classes
Their programmes provide a safe, relaxed learning environment where initiative is invited and self-expression is celebrated. Specially designed project kits and theme-based models provide kids with the opportunity to solve problems and develop an appreciation for how things work while having fun and socialising in a non-competitive atmosphere.
BRICKS 4 KIDZ are pleased to offer Full Members* of All Blocks LEGO User Group the following discounts for their programmes:
* A Full Member is someone who has either exhibited at an All Blocks User Group event or attended at least three All Blocks LEGO User Group meetings.