All Blocks LEGO User Group received a notification on 11 October that our application to be Recognised by the LEGO Group was successful.
Here's what Kim Thompson had to say:
We're happy to inform you that we've reviewed your application for recognition with a positive outcome. We recognize All Blocks LUG as a Tier 1 Recognized LEGO User Group (RLUG).
Please note that all newly recognized communities are recognized in Tier 1.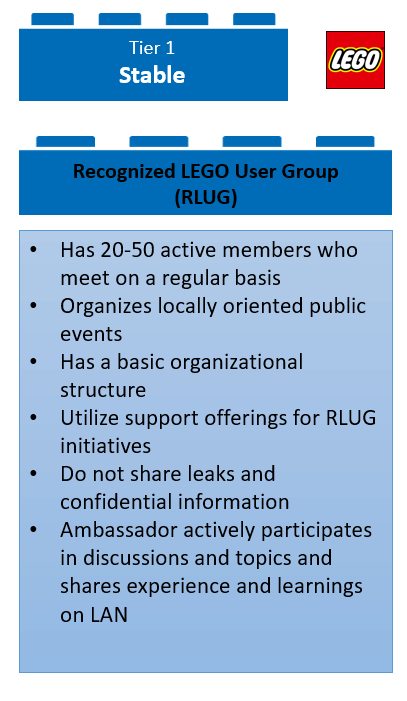 Kim Ellekjær Thomsen
Engagement Manager, LAN
AFOL Engagement